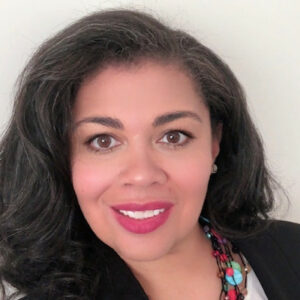 Sourcepoint, a leading provider of Business Process Management services to the US mortgage industry, announced that Cassandra Alvis, its Vice President of Client Services was honored with HousingWire's 2021 Women of Influence award. Each year, the award recognizes 100 women shaping and propelling the mortgage, real estate and fintech industries forward.
"I am honored to be recognized as a Woman of Influence in the industry," commented Cassandra. "As a member of the Sourcepoint leadership team, I'm thankful for the opportunity to empower my team as well as our clients, helping them drive successful projects. This is especially gratifying given the highly dynamic environment we operate in today."
As the leader of Client Services, Cassandra works across internal and client teams, influencing people, innovating solutions, and delivering excellence. She combines a laser-sharp client focus with technology-based process transformation initiatives to magnify impact for both clients and the organization. She spearheaded the launch of 129 new global projects last year, overcoming daunting challenges in transitioning teams to remote work and collaborating closely with client and operations teams to ensure project success.
An influential thought leader passionate about furthering diversity in the mortgage industry, Cassandra represents Sourcepoint on the American Mortgage Diversity Council (AMDC). She also contributes to The National Association of Minority Mortgage Bankers of America's (NAMMBA) Visionary Program on behalf of Sourcepoint.