If you purchased an automobile around the turn of the century, you might have focused on features like side airbags, antilock brakes and sound system quality. Today, you're looking at features like adaptive cruise control with lane trace and forward collision warning.
It is amazing how automobile design evolved. So, too, has mortgage business process outsourcing (MPO).
Early MPO initiatives were pure labor arbitrage, pushing rote tasks offshore to low-cost but skilled workers. The focus was on getting ahead of the cost curve to improve financial performance.
But the MPO practices evolved and mortgage process outsourcing companies mastered services that extended from mortgage loan origination to default management. As confidence in MPO grew, lenders began to outsource decision making, such as loan and title insurance underwriting.
Today, mortgage process outsourcing companies have moved up the value chain to become epicenters of innovation in mortgage processing, applying Artificial Intelligence, Machine Learning and Robotic Process Automation to both routine and complex tasks. This has enabled mortgage business process outsourcing providers to become more valuable partners that seek solutions to lenders' business problems.
Mortgage process outsourcing companies must be aggressive when it comes to innovation; they are where the buck stops. Central to every MPO relationship is the expectation that there are always cost savings to be had. An mortgage process outsourcing partner's mission should be to deliver the same or better service through automation and drive down their costs as they deliver greater value.
Today, you would not shop for a car using nineties-era criteria; nor should you partner with an mortgage process outsourcing company solely based on the potential for cost savings. The bar has been raised, and so should your expectations for value creation.
Here are 7 factors you should consider for MPO mortgage process outsourcing success –
Factor 1

: Experience through the entire loan life cycle matters

MPO companies have accumulated extensive experience over the past two decades. It is manifest in planning and implementing MPO initiatives, best business practices and compiling normative performance data. As a result, MPO vendors can plan and implement outsourcing projects faster and more reliably, and articulate expected gains in performance with greater confidence.

An experienced mortgage process outsourcing partner partner has weathered the shifting tides in the mortgage industry, adapting to regulatory change that has become more complex. They deal with borrowers who have become more sophisticated. They stay ahead of rising labor costs through process improvement and automation and are adept at recruiting and training new talent. This experience buys you faster time to market, smoother implementation and a much more certain outcome.

Seek a partner whose experience transcends the loan life cycle. You may begin your MPO journey by focusing on a narrow segment of your operation, but as you experience the benefits you will want to expand MPO to more segments of your operation. You should work with the same MPO partner as they shape themselves to your culture and business model.
Factor 2

: Engage an MPO provider active in R&D

An MSP provider that is actively applying Intelligent Automation to loan processing has much to contribute to your understanding of how technology is best leveraged in lending. Accounts of their experiences, usually framed as anonymous case studies, are incredibly revealing about the vision, strategy and outcome of automation initiatives.

While you may not have invested in CoBots, Robotic Process Automation and Artificial Intelligence, you can benefit from a partner that is leveraging these tools every day, broadening your understanding of what is possible in automating loan processing.
Factor 3

: Seek a cultural match with your MPO partner

Look for evidence of a cultural fit. Do you share values on how you treat and develop employees? Do you agree on the importance of personal accountability, corporate communication and risk tolerance? Experience has shown that having strong cultural ties with your MPO partner is a good predictor for how you will align on decision making about people, processes and technology.
Factor 4

: Your agreement is a living document

Your relationship with your MPO partner exists on two levels: the letter of your agreement and the spirit of your agreement. Your contract will include standard provisions that address the relationship term, scope, service levels and pricing. Your agreement may also address the use of assets, intellectual property rights, data protection, and surveillance and audit.

Inevitably, you and your mortgage outsourcing partner will overlook a detail or two that should have been embodied in the contract. In this event, you will want to include a framework within which you can amend the agreement with new detail. This relies heavily on the spirit of the original document, or the intent of the parties.
Factor 5

: Invest in detailed planning

A successful MPO initiative begins with thorough planning, which is made easier by the domain knowledge and experience of your MPO partner. Your role is to explain in detail how you process loans today. Your partner will apply an implementation strategy informed by best practices learned across multiple engagements and embodied in an implementation plan.

Be sure you assign your best people to the planning phase; they are likely the subject matter experts for how loans are processed today. Your mortgage outsourcing partner will assign mid-level managers and knowledge workers to collect and assemble the data.

The plan details the steps that will be outsourced, usually in two or more phases, and addresses hiring and training for both production and client teams and production ramp-up. Related documents may address technology configuration, volume assumptions and forecasts and Key Performance Indicators (KPIs).

If new technology or technology integration is required, there will be a proof-of-concept review of the technology before it is applied.

If you do not have current metrics on workflow, timelines and component costs, your MPO partner will help you estimate them based on steps in your "as is" processes identified during discovery. These provide the benchmarks for measuring changes in future performance.
Factor 6

: Don't outsource bad habits

Outsourcing represents an opportunity to rethink how your loans are processed today. By documenting the steps in your current workflow, it is easy to recognize where loan processing is suboptimal. You and your MPO partner should agree that outsourcing is not merely forklifting existing processes and migrating them offshore; rather, it is an opportunity to refine procedures before they're set in place in a new location. Optimization must precede automation.

Refinement should be a constant during the engagement. Efforts to improve accuracy, efficiency and cycle time should be ongoing as you and your MPO partner explore new avenues for improvement.
Factor 7

: Keep moving forward

Your relationship with your mortgage process outsourcing partner should become more collaborative as you become familiar with each other's ways. A sound relationship is based on shared success, and together you should find ways to achieve better performance and create higher value.

Your outsourcing partner should also be financially motivated to innovate, and automation should play a growing role in mortgage processing. In your relationship with your MPO partner, you should have a commanding view of where and how automation is being used. That knowledge is a key asset of your enterprise.
Finally, you and your MPO partner should commit to continuous improvement and six sigma performance. If you stand pat, satisfied with the status quo, you are ripe for disruption.
If you need more information on mortgage process outsourcing, schedule a call with one of our experts who can detail our outsourcing services for your enterprise.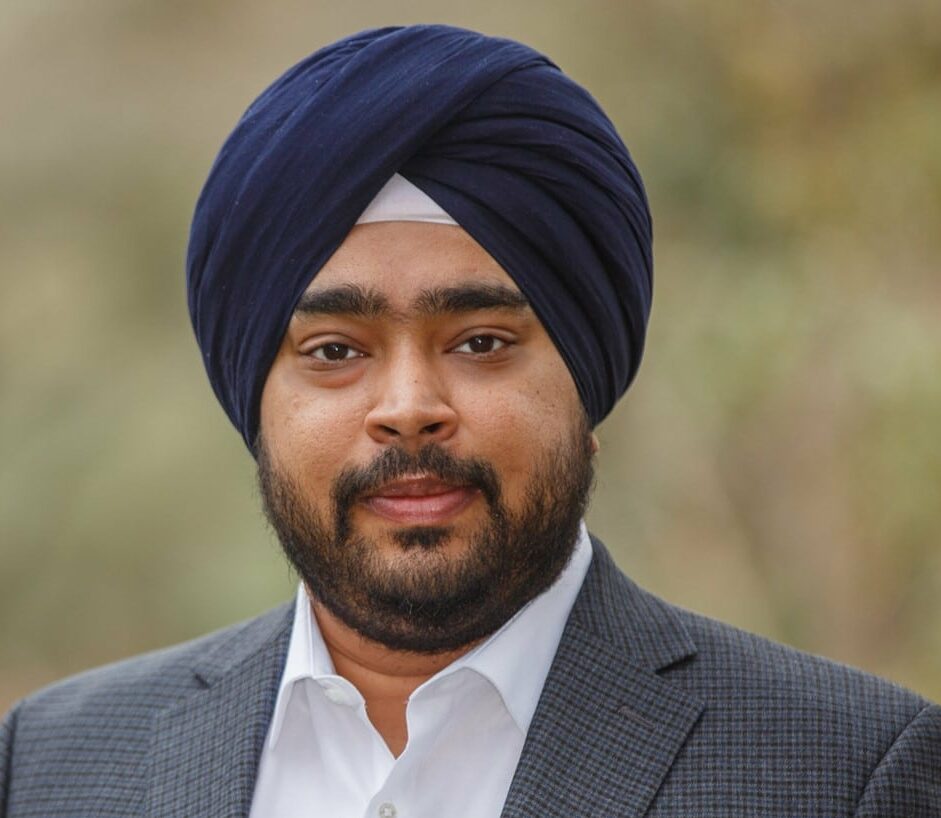 Param heads Sourcepoint's Solution Architecture team responsible for building customized solutions that solve client's pressing business challenges. With more than 16 years in the US mortgage outsourcing industry, he has led multiple delivery teams across the globe, managing end-to-end mortgage operations and forging strong client relationships. Driven by his passion for solving complex business problems, Param designs digitally enabled solutions for leading mortgage lenders and servicers, helping them reduce costs and increase capacity. A licensed Loan Officer in 35 states, he has a Six Sigma Green Belt certification and has achieved Accredited Mortgage Professional (AMP) certification through the Mortgage Bankers Association.