Digital-first Mortgage Post-Closing Services
Automate mortgage post-closing with our award-winning solution
With over 25 years of experience, we combine expertly crafted mortgage post-closing services with digital technologies to help lenders and servicers elevate the customer experience and build competitive advantage. Our comprehensive post-closing support services  blend skilled resources with advanced technologies, transforming processes towards the end of the mortgage lifecycle.
Mortgage Post-Closing Services
If you are looking to outsource mortgage post-closing process to streamline retrieval, processing and upload of trailing documents, we have the right solution for you. Our post-closing platform-based solution combines the right technology, tools and people to help you achieve your objectives, allowing your staff to focus on high value activities.
Our innovative mortgage post-closing automation solution ensures seamless post-closing document management with on-time and compliant delivery of accurate documents to the right people. Backed by the most comprehensive set of licenses, the award-winning solution is augmented by skilled human resources and global delivery model, offering 24/7 mortgage post-closing process support. The result: lower cost of operations and accelerated loan delivery.
Post closing service for Lenders
Closing and Collateral Handling
Bridge the gaps and meet critical timelines with our secure and reliable review and tracking support. Our end-to-end services range from Follow-up on Missing Closing Packages to Indexing and Reviewing Documents, Exception Handling, Collateral Shipping, MERS Registration and Mailing Welcome Letters.
Reduce friction and streamline loan delivery with our comprehensive services spanning File Collation and Assembly, Full File Review & Custodial Audits, Exception Handling, UCD Process, Bundling and Package Upload to Investor Website. The result: efficient delivery and faster funding.
Accelerate the clearing process with our hybrid services – a combination of on shore and offshore services. Our services include Ingesting Conditions to Client LOS, Reviewing Conditions, Uploading Missing Documents, Clearing Investor Conditions and Retrieving Purchase Advise, Handling MERS Transfers, and Generating Borrower and Third-Party Transfer Letters.
Ensure error-free document processing to mitigate fines and penalties and fast-track cash flows from investors. Our support services span Mail Receipt and Imaging, Final Docs Audit, Exception Handling, Missing Docs Follow-up (Email & Call), Custodial Shipping and Custodial Exceptions handling and Pool Certification.
Minimize risk and ensure compliance with our automation led TRID Audit services, including of Issue PCCD, Recording of Fee Reconciliation, Title Premium Reconciliation, and Per Diem Fee Reconciliation.
Harness our hybrid delivery model – a combination of offshore and onshore locations – ensuring scalability and lower costs while driving quality and productivity. We offer the following services:
Receive closing package, endorse original documentss, stack, image

Perform milestone updates and image uploads in client system

Conduct pre-funding audit review

Perform exception handling and final image upload for funding

Ship lender and recordable documents

Store title documents
Tap into a powerful combination of post-closing expertise, hybrid delivery model and technology workflows to improve speed and accuracy of recording process. Our services include:
Receive recordable documents from post-closing team/client

Perform recording QC

Resolve any recording exceptions

Calculate recording fees and submit documents for recording (eRecord/mail away)

Follow up recording status with county

Image and ship recorded documents to designated location

Update milestones and upload images in client system

Identify and resolve county rejects
NelsonHall NEAT Mortgage and Loan Services 2020 Report
NelsonHall NEAT Mortgage and Loan Services 2020 Report.
"Major Contender".
NelsonHall NEAT Mortgage and Loan Services 2020 Report.
"Major Contender".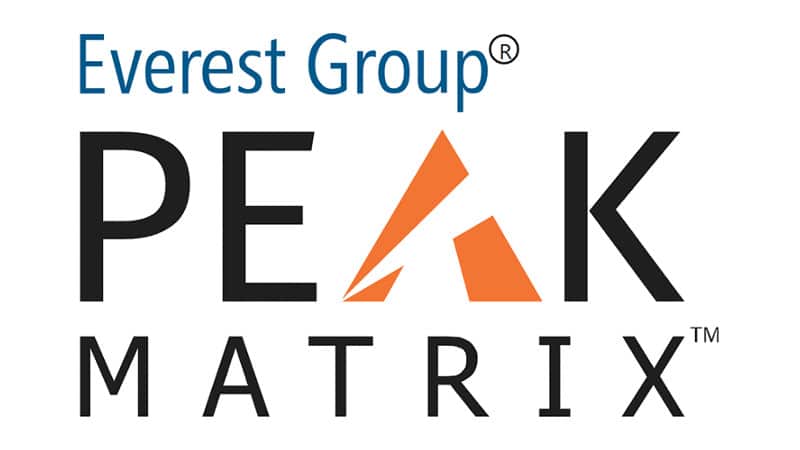 Everest Mortgage Operations PEAK Matrix Assessment
Everest Mortgage Operations PEAK Matrix Assessment, 2020.
"Leader"
Everest Mortgage Operations PEAK Matrix Assessment, 2020.
"Leader"
HousingWire Tech100 Mortgage Award
HousingWire Tech100 Mortgage Award, 2021.
"Star Performer",
HousingWire Tech100 Mortgage Award, 2021.
"Star Performer",
Outsource mortgage post-closing services
We combine our years of mortgage experience with Intelligent Automation to transform your post-closing operations. We partner with:
Top tier lenders across retail, wholesale and correspondent channels
Leading mortgage servicing companies and title agents
Regional and community banks
Small and mid-tier mortgage companies, banks and financial institutions.