Digitally Empowered Contact Center
Synthesize digital experiences with human interaction
Personalize consumer engagement across the mortgage lifecycle
Modern home buyers expect seamless digital services but they also want the human touch. Our Digitally Empowered Contact Center (DECC) combines the best of what humans and technology have to offer to deliver the moments that matter - across the mortgage lifecycle.
Despite consumer expectations for digital services, the mortgage loan process is still highly paper based. Lenders and servicers must track documents across the lifecycle, identify and gather missing data, and ensure that all stakeholders receive the right information at the right time. DECC enables mortgage companies and consumers to benefit from a high-tech process that accelerates efficiencies as well as the human-touch, building transparency and trust. How do we do this? Our approach is based on four foundational pillars of customer experience: creating anywhere, anytime access to a flexible workforce; enabling channel freedom for borrowers; harmonizing humans and technology; and leveraging real time dashboards and insights.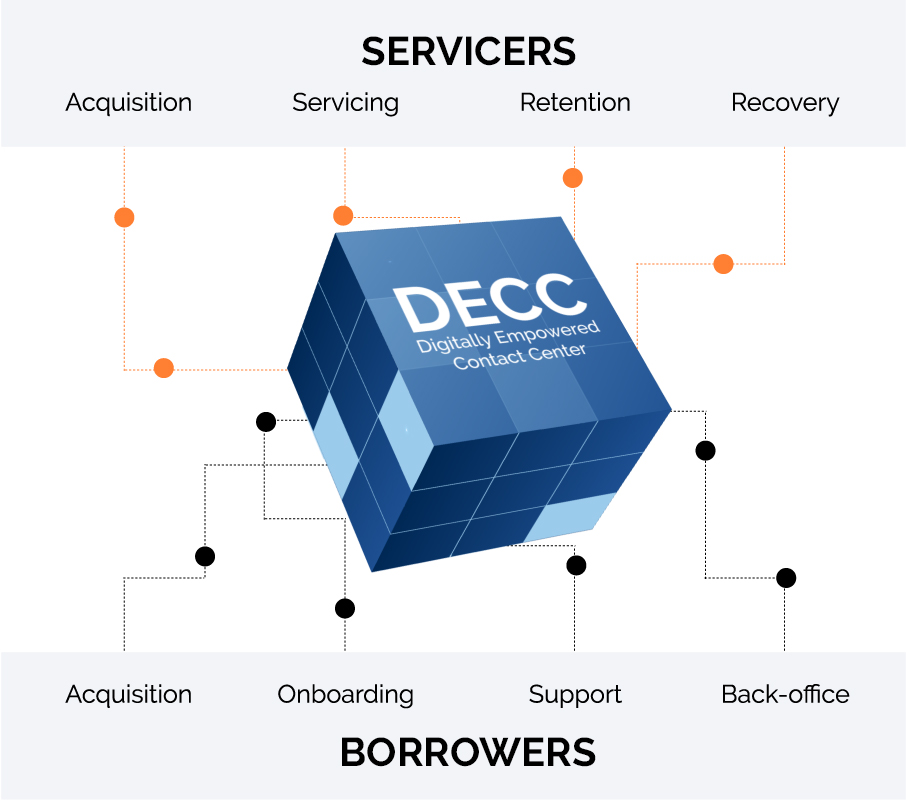 Elevate the borrower experience
Home buying is one of the biggest decisions people make in their lifetime. Unsurprisingly, today's home buyers crave digital self-service across the mortgage loan process in combination with a human touch. DECC helps you deliver frictionless support geared to individual financial needs, meeting customers where they are. It digitizes processes and paperwork for enhanced agility and efficiency, and supplements it with empathetic human interaction across the mortgage lifecycle.
From attracting potential customers to helping them complete the mortgage loan process, DECC makes it simple, seamless, and engaging by leveraging our digital and human expertise.
Smart mortgage experiences powered by AI
Intelligent Everything 
People & Technology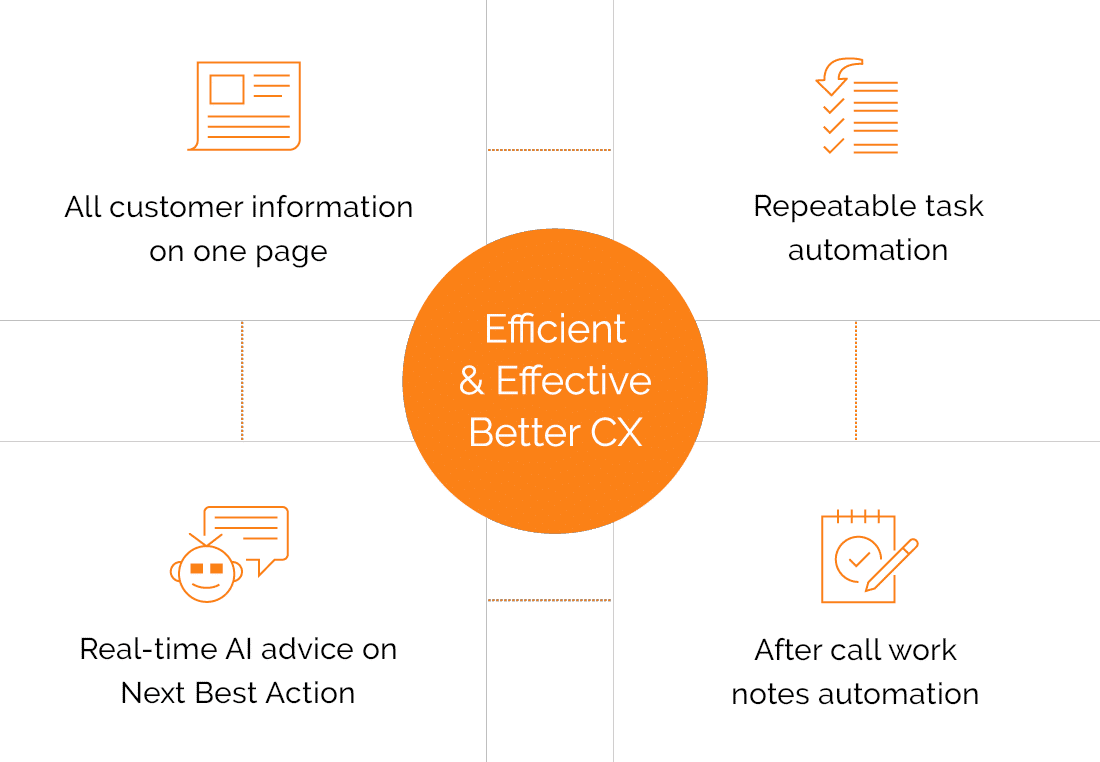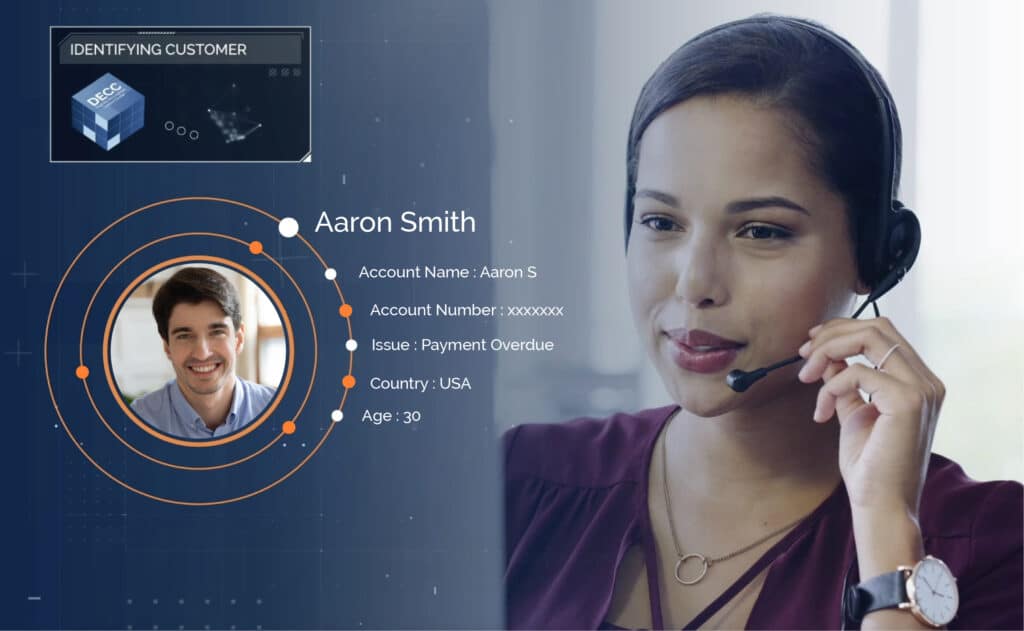 When bots pick up mundane, repetitive tasks such as fetching borrower information from multiple systems, human conversations become more efficient and meaningful. A whopping third of all borrower requests can be handled by chatbots, enabling you to offer 24/7 support and freeing up your associates to handle complex conversations.
DECC leverages CoBots, unattended digital employees that use Robotic Process Automation (RPA), to increase process efficiency across widely used mortgage applications. It also creates a Unified Omnichannel Desktop and displays Next Best Actions to inform associates, helping them tailor the mortgage experience and build long-term relationships.
Extract and classify information from appraisal documents received from AMC's during origination – for both VA and FHA loans.
OCR & Robotic Process Automation
MLO - Originator Assistant
Extract information from standard and non-standard documents during origination – for both VA & FHA loans.
Robotic Process Automation
Scrub loan documents during pre-screening – for both VA and FHA loans.
Robotic Process Automation
Make the most of our mortgage CoBots
Sourcepoint CoBots are pre-built automation solutions that are customizable and specifically designed to enhance the agility and efficiency of mortgage business processes. Most importantly, they can be securely integrated with your current technologies and platforms to maximize value. Let our army of CoBots automate mundane, repetitive tasks, saving you time and money and allowing your associates to focus on your customers.
From outsourcing to innovation: partnering to revolutionize mortgage servicing
Stay ahead with Sourcepoint
Mortgage loan underwriting reviews made per year
Borrower contacts per year
US mortgage lenders serviced
We'd love to hear about your current business needs and where you're headed.